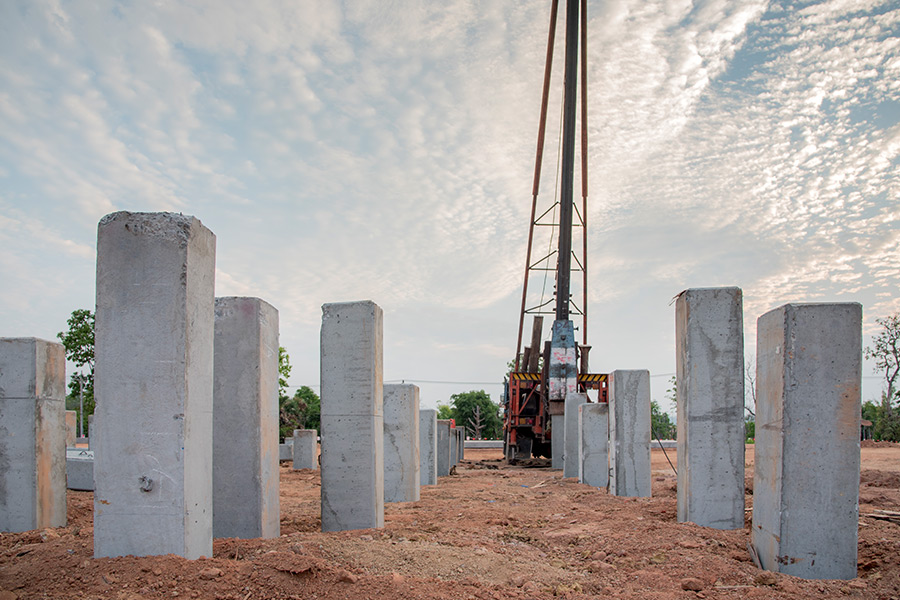 Effective foundation solutions
We utilize the latest software and technology to provide efficient and cost effective solutions for your Foundation, Excavation and Civil needs. Our personnel come with extensive experience and knowledge within the industry to provide innovative piling solutions to suit your requirements.
Screw Piles
Concrete Piles
Timber Piles
Shallow Foundations
Waffle POD Concrete Slabs
Concrete Pools
Slab on Ground (SOG)
What is piling?
Piling is the process of creating a sound foundation structure to transfer super structure building loads to the earth.
Piles are typically constructed of reinforced concrete, steel or timber and are either driven or hammered into the ground. Piles resist super structure loads by two main functions, pile skin-friction and pile base end bearing.
Why choose a piling solution?
There are multiple benefits to choosing a piling foundation system over a more traditional method.
These benefits include:
Simple and easy installation
Cost-effective solution available
Multiple materials and installation options to suit all soil conditions